No matter your expectations, some movies just come along and take you by surprise. Lady Bird is one of those films. It's the story of a young lady spending her senior of high school in her hometown of Sacramento, which she has a love/hate relationship with. Along the way she deals with many of the familiar pitfalls of those formative teenage year including odd friendships, battling for acceptance from her parents and looking for colleges. While it may not sound exhilarating, strong performances backed by a good script elevate the film to something special.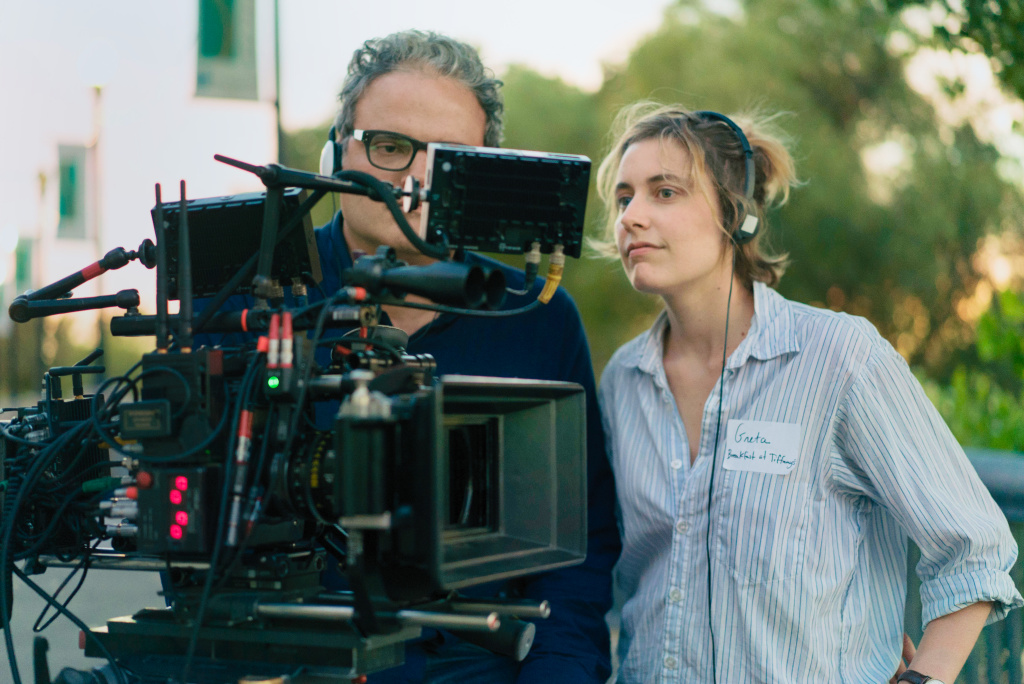 As a sophomore director, Greta Gerwig has done something incredibly difficult in Hollywood. Not only did she manage to make a great film that stands alone on its own merit, which is rare enough these days, but she accomplished something even cooler and created an instant coming-of-age classic. She hadn't directed since her 2008 debut, Nights and Weekends, and that's more than a bit surprising considering how good this new film truly is. While focusing mostly on acting, Gerwig continued to sharpen her writing style while not behind the camera by teaming  with Noah Baumbauch to write screenplays for some well received films like Frances Ha and Mistress America. I would imagine it difficult to bring this script together without drawing from personal experience, at least a little bit. Her authenticity served her well and it permeates the dialogue in a manner that's natural and without feeling trite. It has a trickle down effect which draws excellent performances from the cast and brings the audience in for a much more intimate and rewarding experience. Ultimately, I think that she'll end up on the bubble in both categories but Gerwig should absolutely be looked at as a candidate for Best Director and Best Original Screenplay. Regardless of awards season, her next project is going to have a lot more eyes on it, including mine.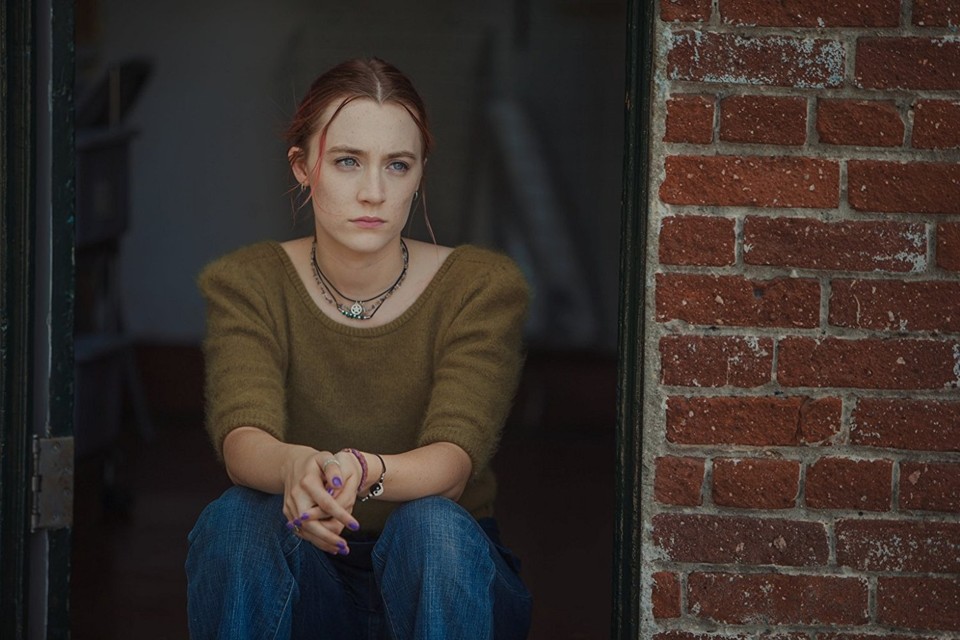 An Academy Award nominee at the age of 14 for her breakout role in Atonement (2007), Saoirse Ronan has strung together a series of excellent performances and continues to establish herself as one of today's premier actresses. In this case, she was sensational in the lead as Christine "Lady Bird" Johnson. Pitch perfect in fact, like it was made just for her or vice versa. With the film centered around her transition to college and the ongoing friction with her mother, the success of this project was squarely on Ronan's shoulders. The character is well written but she displayed a keen sense of humor and a knack for comic timing I hadn't seen from her before, which lent itself wonderfully to the tone of the project. A young woman still in her early 20s, she's not so far removed from high school age that it feels far fetched, so it afforded her a much more tangible base to work with. Like the consummate professional she's proven herself to be, the young star breathed a life into the character and made it something bigger, something of her own that's separate from the film itself. As good as this film is across the board, it's going to be Ronan's performance that is remembered down the line. I expect her to at least get nominated for Best Actress once again, although she'll face very stiff competition from Frances McDormand.
Laurie Metcalf has long been one of the best character actresses in Hollywood, so it was nice to see her in a more prominent role here playing Christine's mother Marion. Her wealth of experience brought extra layers to the role that may not have been there for a different actress. Trapped between wanting to hold on and needing to let go, she captured all the frustration and love that's part of being a mom. This film hinges on the authenticity in that relationship…if they aren't genuine together on screen, then the whole house of cards comes down. Thankfully, the pair have wonderful chemistry which creates an investment on the part of the audience. Because of it, you want to see them reconcile their differences. You are pulling for it…for them.
Heidi Griffiths, Allison Jones, and Jordan Thaler put together a very solid cast here. Adding veteran talent like Lois Smith (Marjorie Prime) and Tracy Letts (Homeland) helped to anchor down important authority figures in the film and temper the exuberance of youth, so to speak. The casting of Lucas Hedges (Manchester by the Sea) and Beanie Feldstein (Neighbors 2) helped showcase some other emerging young talent while putting quality performers in key roles adjacent to the main character. It's no mistake this film was well acted and the casting team did a wonderful job ensuring it.
On the technical side of things, Cinematographer Sam Levy did a good job capturing the essence of the film on camera. It's colorful and bright with wonderful use of natural light to highlight the environment. Levy had worked with Gerwig before on a few projects, so he was the obvious choice to see her vision through to fruition. Along with the strong visual presence of the film, the music was period perfect. Gerwig and her music department did an excellent job putting together a soundtrack filled with not just familiar, but contextually important songs. Sure she had to write some fan letters to the artists to secure the rights to their songs, but it's that level of commitment that really radiated on this project. Where else are you going to find Alanis Morissette and Bone Thugs n Harmony on the same soundtrack?
It is difficult to put a finger on, but there is something about this film that stays with you. This is a coming of age story, which isn't groundbreaking territory, but paves its own road on the strength of its specifics. If I had to pick one word I'd say: authenticity. As a senior at a Catholic high school in California in 2002 myself, I can somewhat attest to its genuineness. The context of familiar themes and the integration of technology and fashion of the time definitely ring a few bells, but the film still functions well even if you don't notice some of those smaller details. Lady Bird will certainly be a darkhorse candidate for Best Picture at the end of the year.
Recommendation: This movie is worth checking out if you can find it. The performances are great and there's a lot of heart in the script. It will probably resonate more for mothers with daughters around that age, but it was still enjoyable regardless. It holds up as a date movie, if that's what you're looking for, but the subject matter isn't for the whole family.
Grade: B+